Written by: Christopher M.V. Barredo
Last December 12th, 2016, Ms. Jennifer Gutierrez, Executive Director of the Humanist Alliance Philippines, International (HAPI) was interviewed by Scott Douglas Jacobsen of Conatus News, an online blogging platform started by grassroots activists giving progressive voices centre stage on issues ranging from current affairs, science, politics, education to philosophy and religion. Scott is the founder of In-Sight: Independent Interview-Based Journal and In-Sight Publishing
The interview spreads awareness about the growing humanist movement in the Philippines as well as to talk about the plans and advocacy of the growing organization and movement. HAPI is, to date, the only functional and SEC registered secular humanist organization in the Philippines with community outreach activities, such as the HAPI-Nutricamp, the HAPI Libraries and the HAPI-Nest and Farm, as well as an annual nationwide event called HAPI Trees. These activities focus on nutrition and feeding programs, education and literacy, self-sufficiency and environmental support and protection.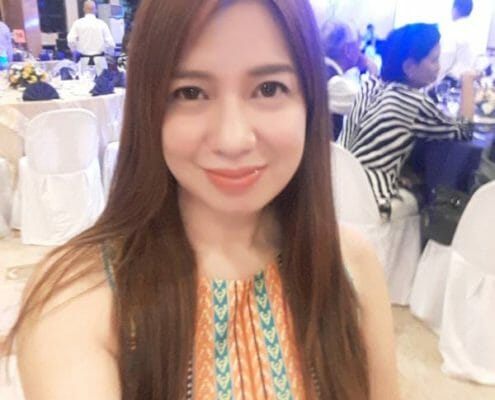 Here are excerpts from the interview;
What informs personal humanist beliefs, as a worldview and ethic?

Humanist beliefs are universal beliefs held and shared by everyone across religious and national identities. It stands for humane principles and values that are the very basis on and by which the declaration of human rights rests, and it also adheres to and as informed by the scientific methodology that keeps humans progressing towards a more hopeful future. A life guided by reason and inspired by compassion couldn't be any better. If everyone could be a humanist, I think most of the problems in the world would disappear.

What makes secular humanism and progressivism seems more right or true to you – arguments and evidence?

The Filipino people believe in the Humanistic idea that all humans have inalienable and equal rights, and that we must all work forward in achieving a future that provides stability and peace for all people within and outside of the nation. In many ways, these are widely believed human principles. However, superstition and dogma has clouded this position and infringed many of our citizen's special privileges while simultaneously denying others their liberties and natural rights based on religious beliefs that seek to dictate sexual and relationship preference, education standards, and such. In finding a solution to the ills that plague our minorities, we need to find an objective, scientific and well-studied approach that allows for our principle to materialize and improve human condition in our society."
Continue reading more at Conatus News here.