Bacolod Meeting: October 2017
Last Sunday, Humanist Alliance Philippines International (HAPI) Bacolod Chapter has conducted its last meeting for the month of October 2017. The meeting was held at Tom n Toms Coffee despite the crowded venue the meet-up went on smoothly. The following items were put up for discussion:
During the October Bacolod Meeting, the Bacolod chapter was supposed to participate along with the other chapters on September 24, 2017, at Campuestuhan. But due to a sudden downpour 2 days before, we have to pull out from the event and reschedule. We discussed and concluded that we might push on for a November schedule. We also consider a possibility that tree planting might be out of the equation due to erratic weather changes so we've presented an alternative. The team came up with mangrove planting instead at either Talisay City or Baranggay Punta Taytay.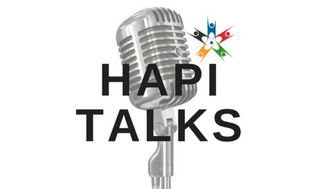 We have considered and conferred that the HIV talks, SOGIE (Sexual Orientation Gender Identity and Expression), and Climate Reality are to start in December. The team is planning to hold the talks at Carlos Hilado Memorial State College (CHMSC) and in Mandalagan National High School.
Sub-chapters and New Members
We are planning to establish a HAPI sub-organization at CHMSC and at MNHS. But we have not reached a set date or a timetable for this at the moment. And lastly the HAPI Bacolod Chapter is pleased to announce two new members; Shiegfred Tan an instructor from CHMSC, and Raymond Vincent Cutillar from DAKILA.  They have signed up their membership forms and took the oath as members of Humanist Alliance Philippines International.
Ayrton Macainan
Article Author
HAPI Bacolod Member
HAPI Bacolod Online Team Member